2022 TICKETS ARE NOW ON SALE! 
Click on any show graphic below to see the full performance schedule
Alfred Hitchcock's The 39 Steps
by Patrick Barlow and John Buchan
March 17 – April 23

Equal parts Hitchcock masterpiece, juicy spy novel, and Monty Python sketch, The 39 Steps is a fast-paced whodunit for anyone who loves the magic of theatre! This two-time Tony and Drama Desk Award-winning treat is packed with nonstop laughs, over 150 zany characters (played by a ridiculously talented cast of four), an onstage plane crash, handcuffs, missing fingers, and some good old-fashioned romance!
*SPECIAL EVENT*
The Michigan MOMsemble

One Performance Only!
Tuesday, April 12 (12pm meal, 2pm curtain) 
The Michigan MOMsemble brings laughter and affirmation to parents and caregivers everywhere with songs like: "I'm Just a Mom Who Cain't Say No", "Mommy is a Rockstar", "Shoppin' after Midnight", and "It's a Hard Knock Life, for Moms". Take a night off and laugh with us till your sides hurt as we celebrate parenthood! The MOMsemble's mission is to help parents laugh about their frustrations, so that their kids might make it to adulthood. 
Honkytonk Angels


by Ted Swindley, creator of Always… Patsy Cline


May 5 – June 18
Country classics combine with a hilarious and uplifting story about three good ol' gals who follow their dreams to Nashville. All your favorite songs from the queens of country music are featured, including "Stand By Your Man," "Coal Miner's Daughter," "9 to 5," "I Will Always Love You," "Fancy" and "Harper Valley PTA" among the many hits!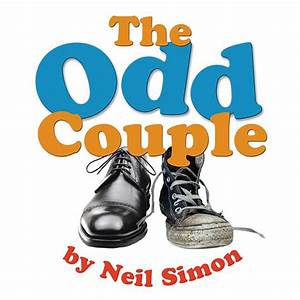 The Odd Couple


by Neil Simon


July 7 – August 20
This classic comedy about two unlikely roommates, a born slob and a fastidious neat-freak, has entertained millions since it first opened on Broadway in 1965. Newly divorced Oscar is settling into his new apartment, when his friend Felix is kicked out by his wife and lands on Oscar's doorstep. The two men will help each other through a tough chapter in their lives… if they don't kill each other first!
*OUR NEW CHILDREN'S THEATRE PRODUCTION!*
EACH $30 TICKET INCLUDES A BOX LUNCH AND GENERAL ADMISSION SHOW TICKET. SEATING OPENS 30 MINUTES PRIOR TO LISTED PERFORMANCE TIME. 
Curious George: The Golden Meatball
Music by John Kavanaugh, Book and Lyrics by Jeremy Desmon


Based on the books by Margret and H.A. Rey and the play owned by Universal Stage Productions


July 13 – August 20 (Sundays at 12:30pm / Wednesdays at 6:30pm) 
All-You-Can-Eat Meatball Day comes just once a year, and George helps his friend, Chef Pisghetti, cook meatballs to serve to a hungry crowd. Determined to help his friend, George enters the Chef's meatballs in the world-famous Golden Meatball Contest. With every swing and flip, George takes the audience through a fun-filled adventure, in which he learns more about Rome… and meatballs… and the secret ingredient to cooking!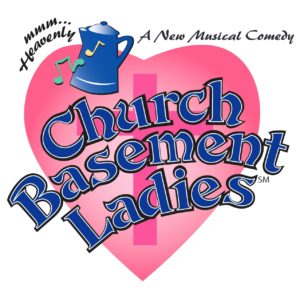 Church Basement Ladies


Book by Jim Stowell and Jessica Zuehlke, Music and Lyrics by Drew Jansen


September 8 – October 29
A celebration of the church basement kitchen and the women who work there! From the elderly matriarch to the young bride-to-be learning the proper order of things, we see them handle a record-breaking Christmas dinner, the funeral of a dear friend, an Easter fund raiser and hot July wedding. With good, clean laughs and memorable characters, Church Basement Ladies is heavenly fun!
Still Dreaming of a White Christmas


A 

Cornwell's original filled with holiday classics, with book by Laura Brigham


November 8 – December 17

Now a successful foursome on the vaudeville touring circuit, the combined acts of the old war buddies and the sisters is getting a bit stale. To liven things up, they add a sultry young singer to the lineup, which doesn't sit well with his partners. Featuring well-loved favorites such as "Cheek to Cheek," "Baby, It's Cold Outside" and of course, "White Christmas," this stylish evening of 1940s standards will have you dreaming of a white Christmas as well!
Planning to attend all five mainstage shows in the season?
You can save up to 20% off the full ticket price with a SEASON TICKETS for the 2022 season!
Call our box office at 269.781.4293 for more information