2019 Season
Join us as we celebrate our 32nd year!
"A Blooming Murder Mystery" February 15 & 16
"Murder Gangster Style" February 22 & 23
"Murder is No Game" November 1 & 2

"Old Time Religion" March 7 – April 27
Give me that Old Time Religion, it's good enough for me Toe tapping, and knee slapping inspirational music we all love. Come on down to the "Ellen" theatre in Big Elk North Carolina as a Concert Promoter is getting ready for HUGE concert. As the evening starts, the band has not arrived. Promoter, Debbie Stalker is at a loss as to what to do. She tried to stall the show as the entire crew is waiting for the entertainers to show up. Lucky for the promoter and the town, some of the residents of Big Elk are ready to jump in and help out. The Evening goes on with its share of challenges, but by show time, all is resolved an the fun begins, Songs include: "Old Time Religion", "Jesus Loves You", "Smoky Mountain Sunday" and many more.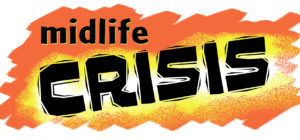 "Midlife Crisis" The Musical May 2 – June 29
With a balanced look at the "joys" of growing older, a cast of three men and three women, MID-LIFE! strikes a chord with anyone regardless of age. A series of scenes and sketches poke fun at the frustrations of mammograms, love handles, weekend warriors and proctology exams. The cleverly crafted songs celebrate forgetfulness, reading glasses and menopause, but also touch on the sentimental wisdom that the later years afford us. MID-LIFE! is a hilarious romp with an honest humor about the trials and tribulations of the unavoidable aging process. Welcome to MID-LIFE! with such great hits as "Welcome to MID-LIFE", "Turing Forty" and "What Did I Come In Here For".
"The Marvelous Wonderettes" July 11 – August 31
This smash off-Broadway hit takes you to the 1958 Springfield High School prom where we meet Betty Jean, Cindy Lou, Missy, and Suzy, four girls with hopes and dreams as big as their crinoline skirts! As we learn about their lives and loves, the girls serenade us with classic '50s hots including "lollipop", "Dream Lover", "Stupid Cupid", and "Lipstick on Your Collar". In act Two, the Wonderettes reunite to take the stage and preform at their ten-year reunion. We learn about the highs and lows the girls have experienced in the past decade and find that no matter what life throws their way, they will conquer it together. featuring over 30 classic '50s and '60s hits.
"The Rat Pack Lounge" September 5 – October 26
Frank, Dean and Sammy are up in heaven, but God tells them they left some unfinished business back on Earth. It seems Frank made an unfulfilled promise to Vic, the owner of the Rat Pack Loung. Now he and the boys have one night to make things right. No need for look-alikes or impersonators – just a cast who can charm your audience with hits like "My Way", "what Kind of Fool Am I?" and "Everybody Loves Somebody Sometime." With over 30 hit songs, The Rat Pack Lounge will leave you singing and savoring the days of highballs and high rollers.
"Santa Gets a Pink Slip" November 7 – December 23
Christmas is the busiest time for the ear for Santa. Right? Well not this year! Santa LLC, has plans to change Christmas this year. Thy decide they don't need Santa, he is over paid. After all e only works one day a year. So, the new vision is all planned and ready to begin. It starts with Santa getting a pink slip. Lets just say, chaos ad mayhem ensue. Christmas may not happen? But of course the Big man in Red returns and Christmas is saved!! Packed full of Christmas songs and memories for the entire family!